About
Saffron Scientific Equipment Ltd are the UK distributor for Kiyon. Saffron specialises in the design, development and manufacture of Gloveboxes, Dry Anaerobic Gloveboxes and Bespoke Containment Systems for the storage, handling and processing of hazardous and toxic substances.
Saffron prides itself on being the premier UK manufacturer of standard and custom built bespoke solutions for both production and laboratory applications including; Process and Nuclear Industries and Scientific Research.
Kiyon Global Locations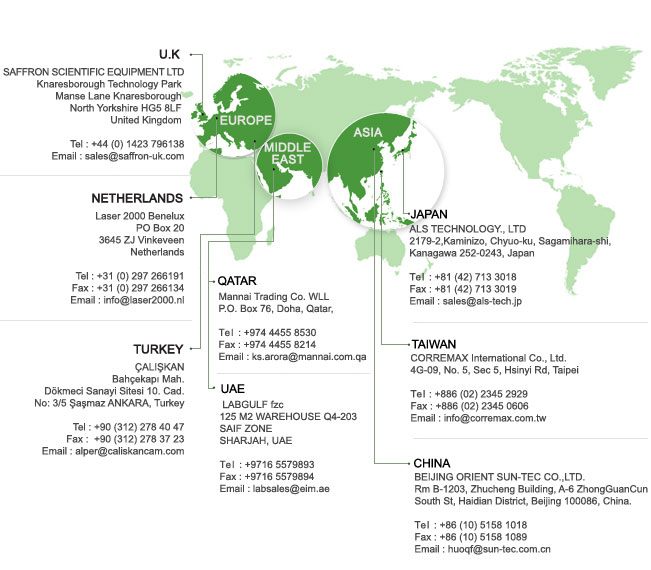 About Kiyon
KIYON has over 18 years of proven record in design and manufacturing one of most advanced gloveboxes for research and mass production customers worldwide.
To do this, KIYON is making its constant and relentless efforts to develop the best quality glovebox system components like purification system, solvent trap, sensors, and Vacuum chambers.
KIYON is supplying its own branded gloveboxes to global customers.
It is not only supply its gloveboxes to Korean customers as a leading supplier but also has very strong customer base in overseas including Japanese' universities, R&D centers, and industrial manufacturing companies. KIYON believe that its sales of more than 1,000 glovebox shows that KIYON has been clearly recognized as a supplier of high quality gloveboxes and also as an competitive player in global market.
For better global presence, KIYON will expand its global sales channels and technical support.
Also KIYON is putting its great efforts to develop new market segments based on different applications.
As taking full advantages of its geographical location, i.e. working with local mass production customers and R&D centers like Samsung, LGE, it differentiates itself for manufacturing specialized glovebox for Display, Energies, Flexible electronics, Lighting, Medical, Optics, and Solar.
KIYON will set a rigorous quality standard to facilitate customers' use and is doing the best to provide each customer the most market available customized gloveboxes.